News from the Happy Watoto Homes & School
Good Hope Centre e.V. News
Of course, a lot happens every day at our Happy Watoto Homes & School in Kikatiti and Ngorika. Still, charity events in this country are also worth a mention. Exciting events, happenings and news are regularly recorded and published here. Whether you are a supporter, a member or interested: In this blog, everyone can find out what is happening in the world around the Good Hope Centre e.V. support association.
If you like to be up to date, we recommend subscribing to our newsletter – with just one click. Email addresses will only be used to send news and information within the framework of our site and will not be shared with third parties. Unsubscribing is possible at any time. As a subscriber and reader, you can receive news from us in your mailbox very soon. Good Hope Centre e.V. thanks you for your interest and trust.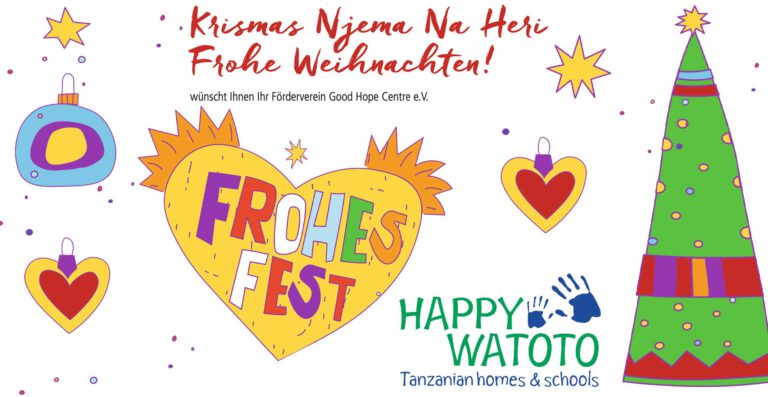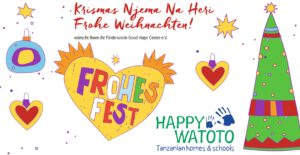 2021 was another challenging and turbulent year, with 365 special days behind us. We all learned how to deal with new situations and challenges, what it means to find new ways at short notice when everyday things go off the rails.
Read More